Mixed American Tournament – 13th September 2017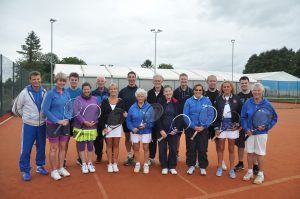 A Successful Mixed American Tournament was held on Sunday afternoon, where 16 players changed partners after each set of 7 games to play with another partner. After 5 rounds the Men's Winner was Gary Fitzjohn and the Ladies was jointly shared between Wendy Cropp and Jacqui West.
---
Club Championships – 10th September 2017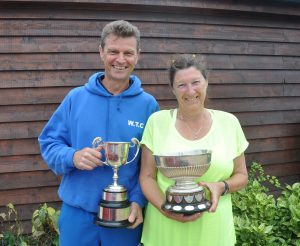 WTC Singles Finals – Ladies Winner Wendy Cropp who beat Jacqui West 6-1, 6-3 and Gary Fitzjohn who beat Jac Goult 6-2, 6-0. Both matches were end to end tennis, thrilling the watching spectators. 
---
Ladies A Team Top of Division – 18th August 2017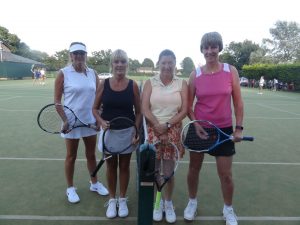 Our Ladies A team of Wendy, Laura, Jacqui and Jane are currently top of their division in the Hunts and Peterborough league after winning their last four matches. Back in July they won away at Stamford (6-2). This was followed by a close game at home against Oundle (5-3), and two more excellent wins away at St Neots (7-1) and Hemingfords (8-0) to finish the season on a high.
---
Benenden Tennis Festival Family Tournament – 25th June 2017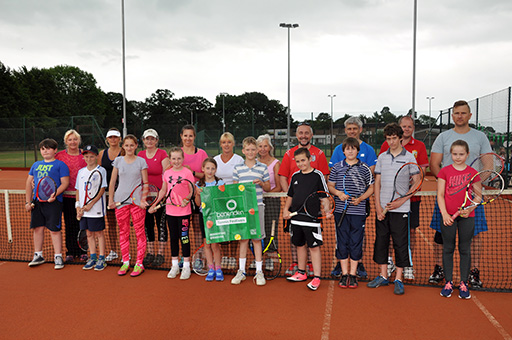 Wisbech Tennis Club staged a Benenden Tennis Festival family tournament on 25th June. Ten pairs took part with each pair having a junior player aged between 9-13 playing with either a family member or a club member. The players were split into 2 groups playing on a round robin basis over 7 minutes as a tie break game. The final was a closely matched game between David Hoyles playing with junior Harry Goldspink and Donald Gustas playing with daughter Gabriele Gustaite. Donald and Gabriele won by 12 points to 9
---
Saturday Afternoon Session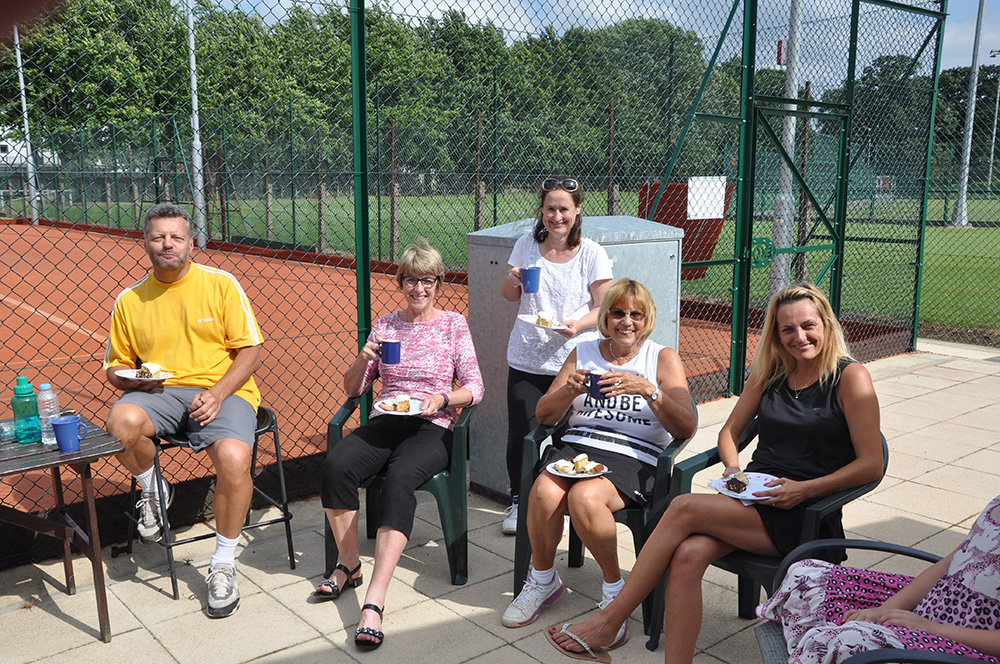 Our new Saturday afternoon session of Coffee and Cake was launched last month and this week saw 14 people turn up to play and 3 come just for the cake!  Anyone is welcome to play from 2.00 pm till 4.00 pm with coffee and cake at 4.00 pm.  Cost for the refreshments is £1 per member and Tennis and Refreshments for non-members £5.
---
Hunts and Peterborough Tennis League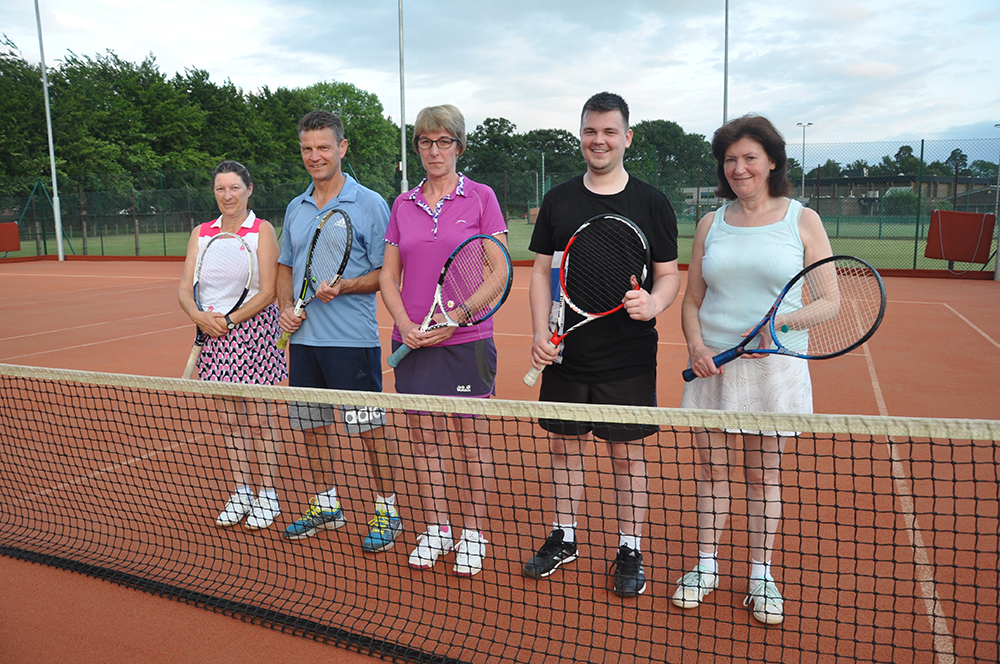 The Mixed A squad of Wendy Cropp, Gary Fitzjohn, Jane Page, Jac Goult and Margaret Pendall, have won Division 4 of the Hunts and Peterborough Tennis League.They won six out of a possible seven matches and drew one.
---
Wisbech Tennis Duo at The Aegon Tennis Open, Nottingham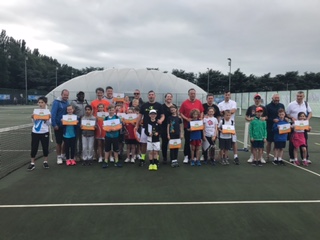 Having won the Wisbech Tennis Club Quorn family tournament last month, daughter and dad doubles pair of Libby and David Hoyles were invited to the Quorn Finals Day at Nottingham Tennis Centre on Saturday 10th June.
Around 25 finalists from around the country took part, with some very strong and competitive players present.  Libby and David played some good tennis and came third in their group, just missing out on a top two spot which would have seen them progress to the quarter finals.  
It was a well organised and fun event, and with Libby only aged 8, she has two more years at this level to try and progress further in the competition.  Libby was given a Quorn certificate and goody bag, including sunglasses, juice bottle, baseball cap and a giant tennis ball.  
In between matches, Libby was able to meet and get autographs from top ranking world tennis players, who were playing and practising at The Aegon Open in Nottingham, as part of their preparation for Wimbledon.  
Libby and David would like to thank Wisbech Tennis Club for organising the original event, and all those involved for their trip to Nottingham.